Envious INK was founded in 2017 after a big transition in my life and the need developed in me to help women feel beautiful, worthy and loved. I spent a weekend training to do brows and realized very quickly that if I was going to continue in this career I would need more in depth training.  I decided that I wasn't quite ready to take on clients yet and spent the next year training before I took on paying clients.  
Since then I have attended training all across the country under various artists as well as online to constantly learn new techniques and continue my education.  I pride myself with doing everything with the level of integrity that I would want if it were my face.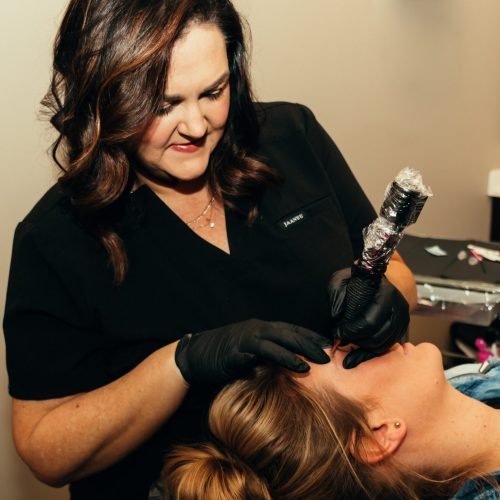 I often say that this is so much more than just brows!  Obviously I have branched out over the years to offer many more techniques to my clients but the best part of this life I've created is getting to spend time with each person who walks through my door.  
I am so grateful that you have found my page and for each of you who choose me as your artist, thank you! I would love to be a part of your journey so feel free to reach out to me with any questions.  
Amanda
Beauty is not defined by the worlds standards, every woman deserves to feel worthy of love. I can not wait to see you in my chair.